In an idle moment I decided to have a look at some old maps, census records etc. and see if I could find the location of Woodland Cottage, the residence in Old Ford, east London, where Archibald Richardson breathed his last.
According to the report of an inquest into Archie's death, on Monday 12 October 1846 he 'sat down to dinner with his family. After partaking of some boiled beef, he suddenly exclaimed, "I am gone," and fell back and expired.'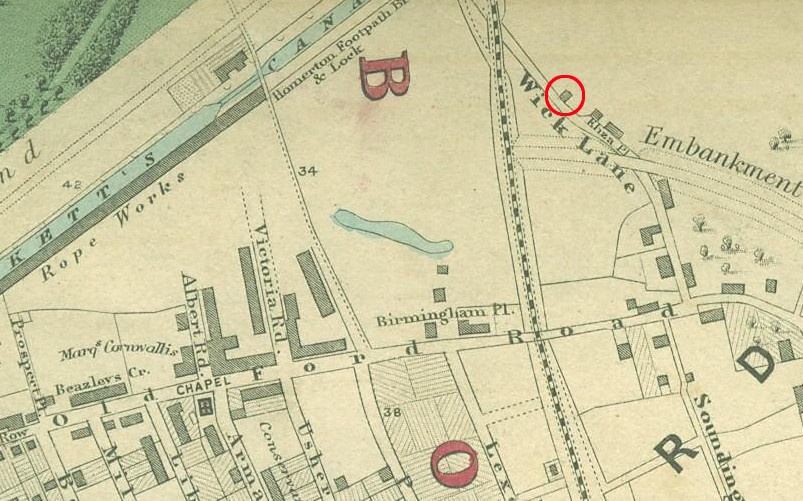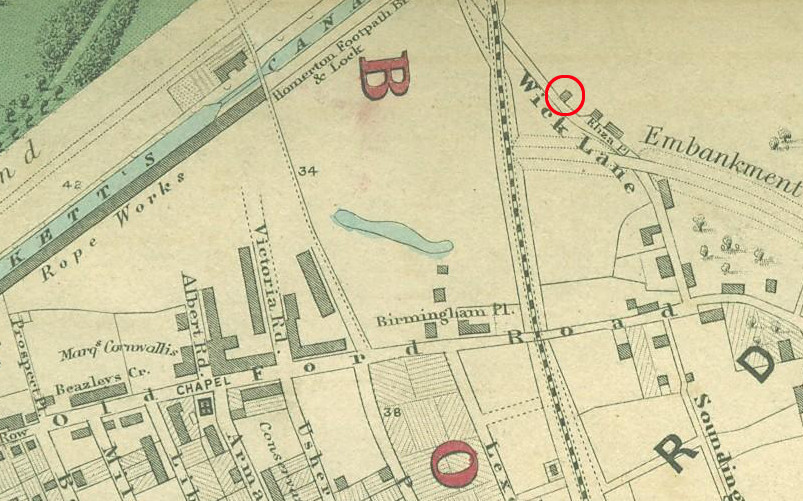 The inquest report gives Archibald's address as Woodland Cottage, Old Ford. Meanwhile his burial certificate gives his address as Wick Lane, Old Ford (he was buried in Tower Hamlets cemetery … hmm, better look for his grave sometime I suppose). So a process of deduction leads me to suppose that Woodland Cottage was in Wick Lane. And this is confirmed by the 1851 census, which lists Woodland Cottage somewhere between the Wick Lane Lock (on the present-day Hertford Union Canal – then apparently called Sir George Duckett's Canal) and a terrace of houses called Eliza Place. Not far away, at the junction of Wick Lane and Old Ford Road, was  the White Hart public house, where Archie's inquest was held.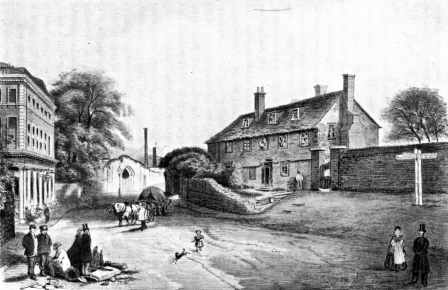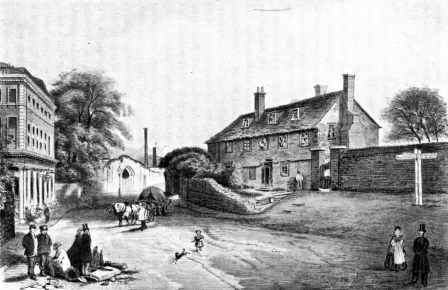 I found a map dating from 1862 which shows Eliza Place. There are not many buildings marked on the map, so it's a reasonable guess that the only isolated house between the lock and Eliza Place might be Woodland Cottage.
I will probably have a look round what's left of Wick Lane sometime soon, but I'm not expecting to find any trace of Woodland Cottage. The site is right next to the Olympic Park, but development of the area (including the construction of the A12) has probably done away with anything old that was ever there. The White Hart, I suspect, is gone from Old Ford Road, so I won't even be able to have a pint there to toast Archie's memory.