You need a bit of help when you're researching the history of someone with a name like Brown. Trying to find a specific Brown in a morass of similarly-named people feels like wading through treacle and it's hard to keep motivated amidst so much uncertainty. Is this Jennie Brown your Jennie Brown? Does she always spell her name that way, or does she sometimes spell it Jenny? Or is it short for Jennifer, or Genevieve, or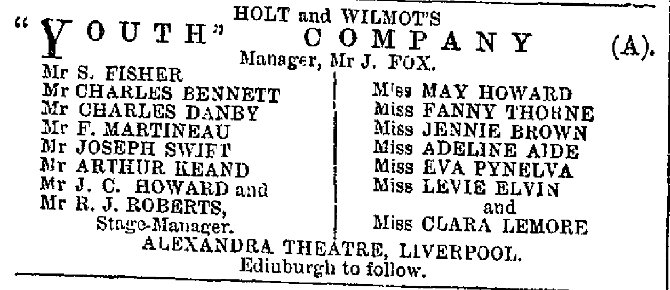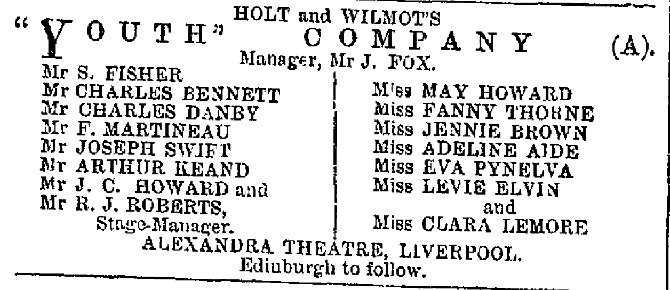 something else? It will be a lot easier in the future when we're all identified by unique 26-digit numbers (presumably this will happen at around the same time as we all start wearing silver suits and driving flying cars).
The Jennie Brown I was searching for was an actress, who was born in Rochester (according to her entry in the 1901 census) but possibly had  some connection with Australia (her father was reputed to have built the Bijou Theatre in Melbourne – or, possibly, somewhere else).
She was born about 1856 (working back from her age in the census) and by about 1881 (when her eldest son was born) had married Joseph William Sarl, also an actor – his stage name was Joseph Swift.
Unfortunately, tracking her down through official records proved difficult. For a start there was a doubt about her name Continue reading Jennie Maxwell Brown