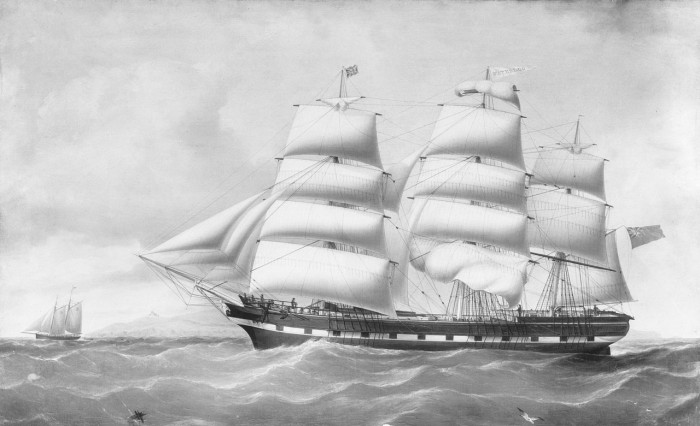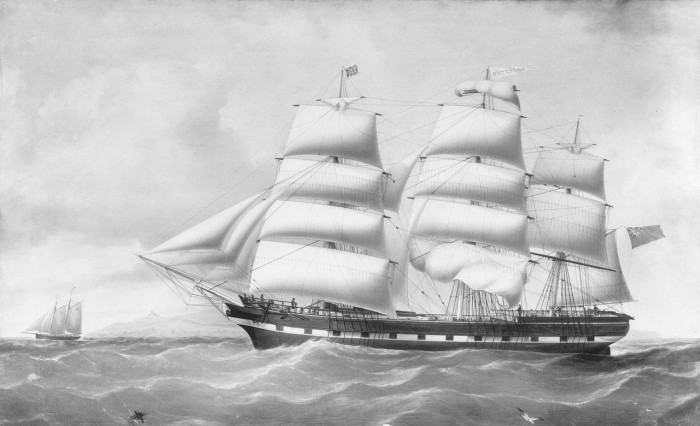 I've been trying for some time to find out exactly when (and where) Archibald John Richardson arrived in Australia, but evidence was elusive for some reason. At last, however, I'm pretty sure I have the answer. Whether the record has only just shown up in the ancestry.com.au archives, or whether I didn't use the right search terms before, I don't know.
Archie sailed for Australia on board the Waterloo, embarking at Gravesend in late April or early May 1861. He arrived at Sydney in the early morning of 15 August.
The date  fits with what we knew about Archie's whereabouts: he was still in England (living in Hampshire) for the 1861 census, which took place on the 7th/8th April 1861. He sailed for Australia just a few weeks later.
The picture on the right is a painting of the Waterloo from the National Maritime Gallery website. It seems the ship is 'decorated' with fake gun ports to deter pirates.
Rather amazingly there is a diary, written by a Miss Robertson who sailed from Gravesend to Sydney on the Waterloo at the same time as Archibald, which is held by the maritime museum in Sydney.  If anyone happens to be going that way and fancies doing a spot of photocopying … [Update: we've got hold of a copy of the diary. It's reproduced here: http://copwick.net/familyhistory/juliana-robertsons-voyage-to-australia/.]