Pictures taken of and by Yvonne Edkins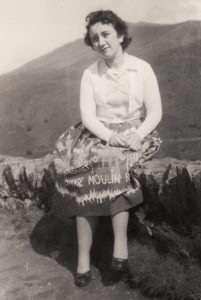 Click the links below to view each album. Thumbnails link to a larger image. If you click on the larger image the full size file will open in a new tab.
Filenames contain the inscription from the back of the photo, if there was any, or sometimes the processing date stamp. Please feel free to identify people and places in these photos using the comment field below individual images.
Classification by time is approximate. If you see any anomalies, please point them out in the comments.
For general comments or questions, please use the form on the contact page.
Rob Kemp – site admin